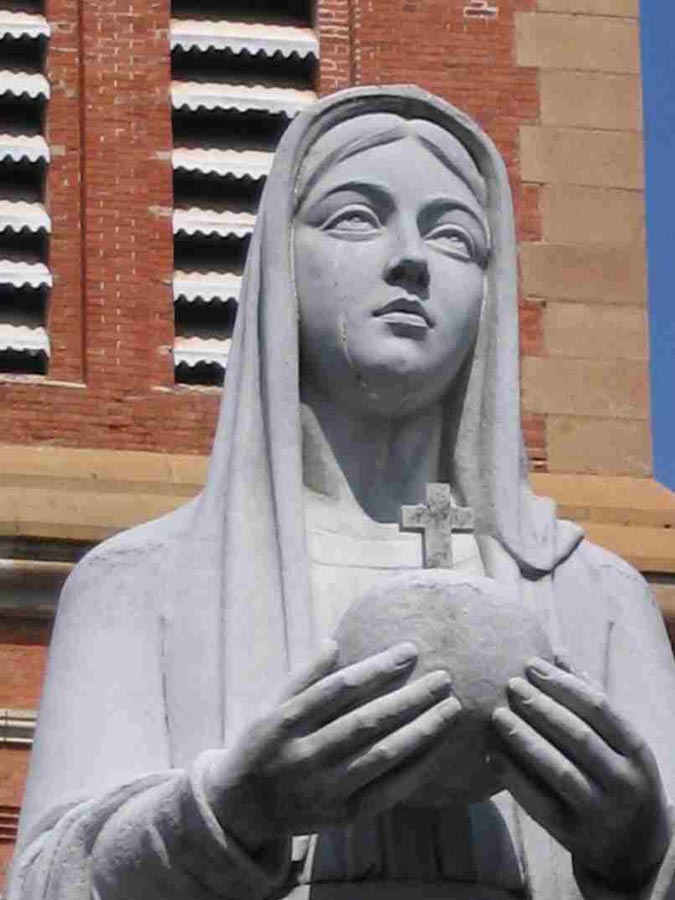 "... this beautiful statue of Our Blessed Virgin Mary, who has been crying since last Saturday, Oct 29, 2005. The statue is located at Notre Dame Church (Nha Tho Duc Ba) in Saigon, Viet Nam. As of now, people around Saigon area are still flocking to the Church to witness themselves and to pray. She wants to share her compassion with all of us about the natural disasters happened lately in Viet Nam, in USA... and in the world.
We continue to keep each other in prayers.
In JC, Cha Tran, cmc..."


Kinh Dang VietNam cho Trai Tim Duc Me



"JMJ ...tuong Duc Me Hoa Binh chay nuoc mat tai cuoi nha tho Duc Ba Sai Gon, tu chieu thu bay 29.10.2005.
Phai chang Duc Me lai mot lan nua nai xin nhan loai cai thien doi song, an nan den toi, tro ve song dung la nhung nguoi con ngoan thao cua Thien Chua.
M.Thuy..."